The Horizon 2020 is the current framework programme put in place by the European Commission to support innovative R&D actions. Since its inception in 2014, the H2020 programme has provided more than 66 million Euros for ocean energy R&D to twenty different projects.
In 2016 alone, nine projects have received funding from the EU H2020 programme for 18.5 million EUR. Of the nine projects, six address research and innovation for the development of wave and tidal energy technologies. An overview of the H2020 projects awarded in 2016 is presented in Table 4. The focus of H2020 funded projects is to identify viable ways for the reduction of the cost associated with ocean energy, through technological improvement. A specific area of interest is the power take-off, for both tidal and wave energy technologies, which is addressed in eight-funded H2020 projects.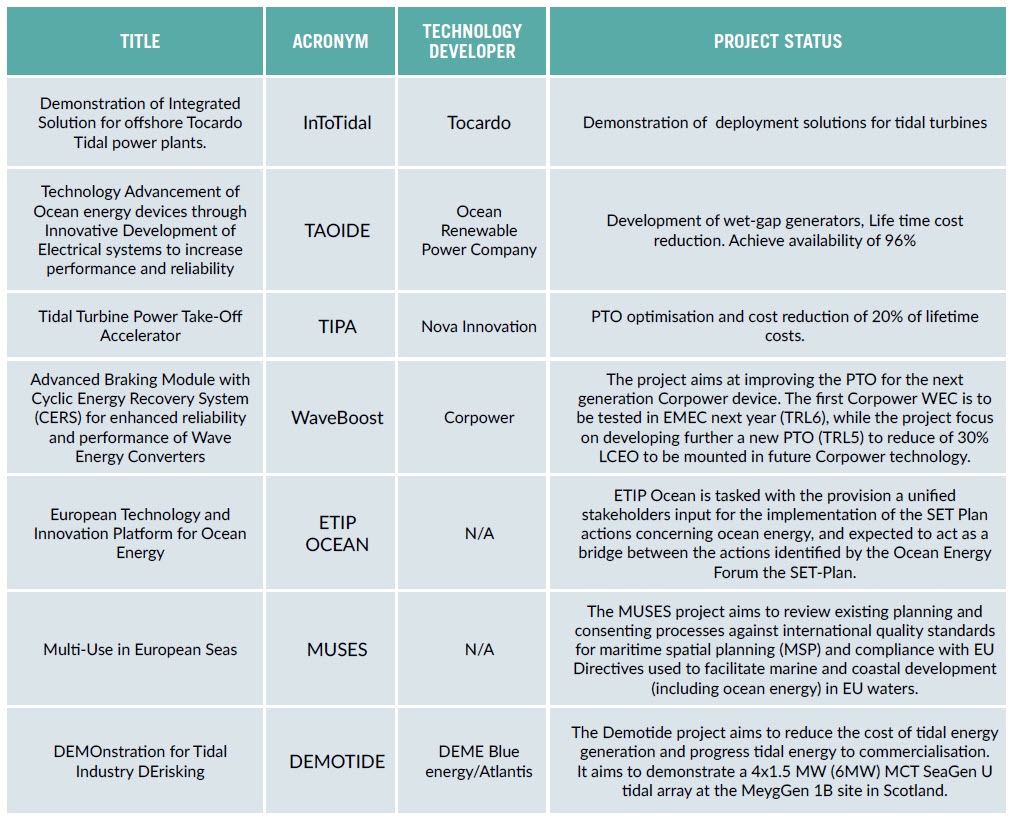 Table 4 Ocean Energy R&D H2020 projects awarded in 2016

Unfortunately the Horizon2020 project Upwave coordinated by Wavestar had to terminate their demonstration project in 2016. Additional support for the development of ocean energy is provided by the European Commission Interreg Programme, which is designed to fosters transnational cooperation. In this context, the Foresea (Funding Ocean Renewable Energy through Strategic European Action) project was launched. The project aims to help bring ocean energy technologies to market by providing access to some of Europe's world-leading network of test centres: EMEC (UK), SmartBay (Ireland), SEM-REV (France) and the Tidal Testing Centre (Netherlands). Through the project, the performance of innovative ocean renewable energy technologies will be demonstrated in real sea conditions, helping to leverage the investment needed to take these new products to market. In 2016, the Foresea project has launched two calls for funding to support ocean energy demonstrations in one of the four test centres, and made recommendations to support 10 developers as a result of the first call.
Further support to R&D activities is provided through the OceanERA-NET, an initiative that coordinates national research activities of member States in the European Union and associated states in the field of Ocean Energy. The existing OceanERA-NET has supported transnational collaborative demonstration projects.