MEMBERSHIP
The Technology Collaboration Programme on Ocean Energy Systems (OES) was initiated by three countries in 2001. As of December 2016, 25 countries are members of the OES: Portugal, Denmark, United Kingdom, Japan, Ireland, Canada, the United States of America, Belgium, Germany, Norway, Mexico, Spain, Italy, New Zealand, Sweden, Australia, Republic of Korea, South Africa, China, Nigeria, Monaco, Singapore, The Netherlands, India, France and the European Commission ordered by sequence of joining the Agreement.
In 2016 Australia withdraw the OES after being inactive for 2 years. Efforts are pursuing for Australia to re-join OES.

In 2016 India, France and The European Commission joined the OES.
Communication continues with the governments of the following countries: Argentina, Brazil, Chile, Colombia, Finland, Philippines, Ghana, Greece, Indonesia, Malaysia, Malta, Mauritius, Peru, Philippines, Russia and Uruguay. The ExCo has adopted a practice of encouraging potential member countries to send observers to ExCo meetings. Observers are invited to attend up to three meetings, after which it is expected that the country will commit to joining the ExCo. This has proven an effective way of encouraging membership.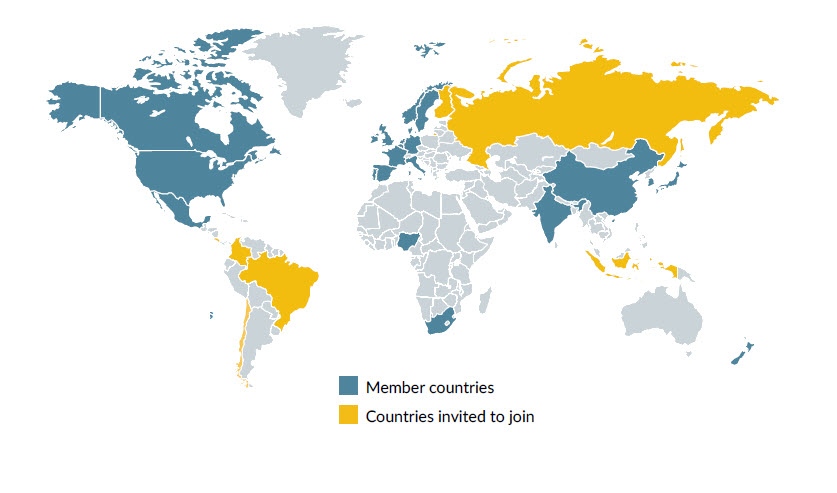 Fig. 1: Members and Invited Countries
Participation in OES builds connections between national governments and industries, creates networks of experts and expands national research capacities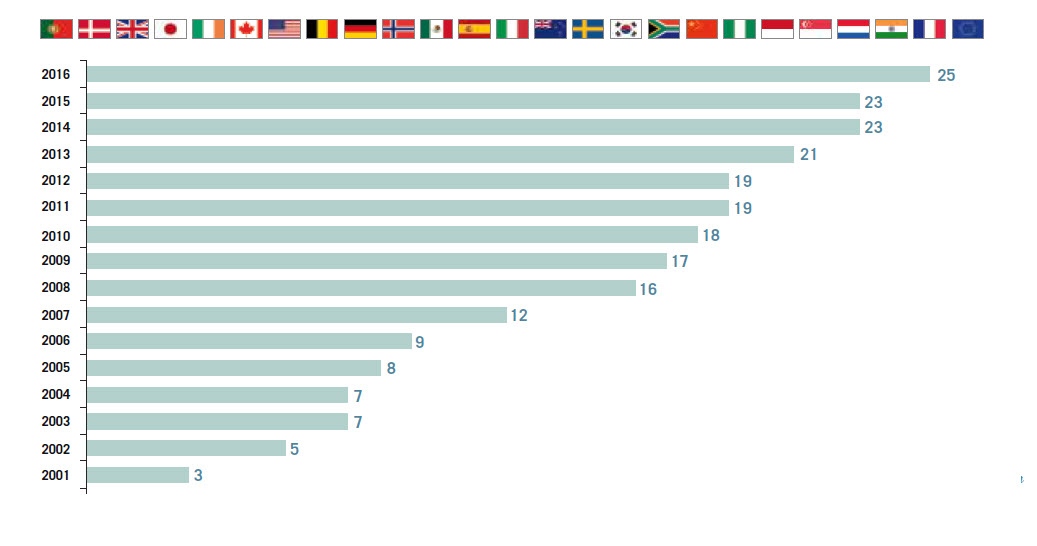 Fig. 2: OES Membership Growth
National governments appoint a Contracting Party to represent the country in the Executive Committee (ExCo) (Table 2). The Contracting Party can be a government ministry or agency, a research institute or university, an industry association or even a private company. Governments also nominate alternates, who may represent the government at ExCo meetings, if the nominated representative is unavailable. Consequently, there is a diversified representation of interests in the ExCo (Fig. 3). The ExCo considers this diversity to be a key strength of the organization and will strive to maintain this balance of representation.
Table 2: Contracting Parties (End December 2016)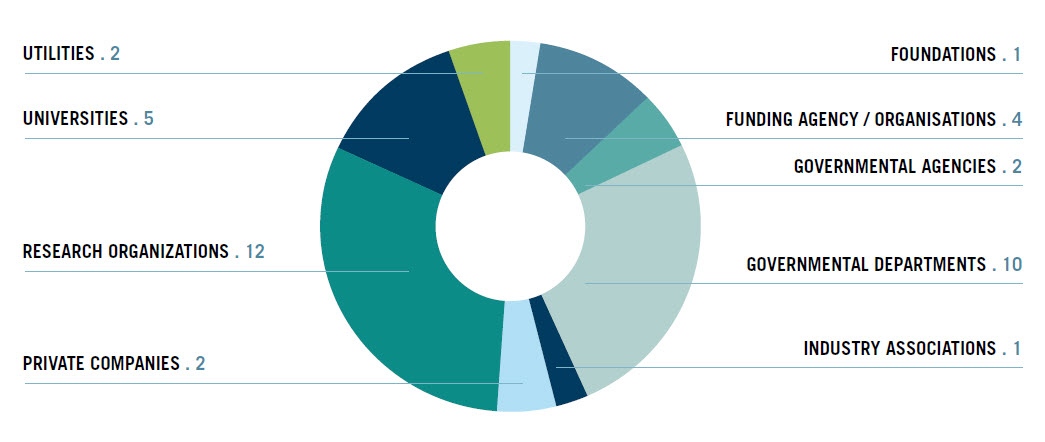 Fig. 3: Diversified representation of interests in the ExCo